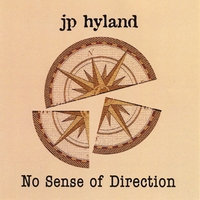 So my buddy, J P (and the Nis), just recorded an album that you can
listen to and buy here
.
It's just him sining with his guitar, but fortunately he's excellent at both, so if you're in to dreamy folk-rock and incredible fingerstyling, I implore you to give it a whirl.
Personally, I prefer something a little more mainstream, something with a nice hook and a beat you can dance to. Like Stefy here.
Sure, it's just a ripped off Devo riff carelessly tacked on to a blatantly derivative No Doubt single, but look, I've got to listen to SOMETHING while I stride away on the elliptical machine.